2018 Alameda Summer Art Fair & Maker Market
Free Outdoor Art Festival Sunday July 1st 2018  10AM-7PM
Come see over 65 local Alameda and Bay Area artists at this free Outdoor Art Festival. Mingle with local emerging and established artists creating unique artwork during the  fair! See live painting, sketching, sculpting and illustration, live music, poetry and performance art.
With everything from comic book art to clothing and jewelry, to metal sculpture, there is something for everyone. Come support the local artists that make the Bay Area such a dynamic and creative place to live.
Live Performance on the IAA Live Stage!
IAA is an Alameda based non-profit organization started in 1982, is sponsoring the live performance for this years fair. We need sponsors to help us bring great original live performers to this years fair. IAA (Island Alliance of The Arts) is a 501(c)(3) Non-profit.
Starting at 11AM With DJ Just Delicious
Noon – 2PM 29th Street Swingtet featuring Hanna Rifkin
2:00 – 3:00 DJ Just Delicious and the Coloring Contest Winners announced!
3:00 -4:14 Mama Crow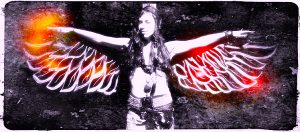 4:30 – 6:30 Eagle Street Jazz Quartet
Over 30 live art demos, over 20 artists in Studio 23's "100 UNDER 100" group show. Open Studios, including "3 DOT! And Studio 23. There will be live music and festivities all afternoon. The festival will take place in the lot of Studio 23 Gallery at 2309 Encinal Ave between Park Street and Oak in Alameda.
Delicious Bites from Shannon Cooks!
Drink specials all day and official after party – right next door at

2018 Title Sponsor: Flax Art and Design
Promotional Sponsorship by: Digifli and SFAW
We still need fiscal sponsors for the promotion of the fair and the IAA Live stage.
Get a head start on this year's coloring contest!
6 awesome designs by 3 local artists will be available here online and around town.
Must have a coloring sheet with you at the fair to enter.
Prizes provided by Flax! Contest announcement times coming soon!

Visit the official Coloring Contest Page for more cool designs and contest details!
Thanks to Entexture for providing our WordPress website and hosting.
Website design by Jessica Warren.